Drexel Law School
General Info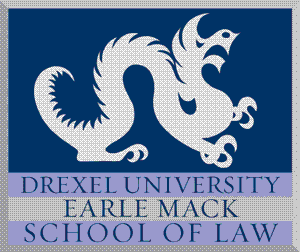 Drexel University has long believed in the value of experience as a critical component of education and emphasized learning opportunities for its students outside the classroom. This educational philosophy led Drexel's Kline School of Law to develop imaginative approaches to legal education in order to produce not only outstanding lawyers, but also members of the bar committed to serving the public good. The approach at Drexel Law addresses longstanding concerns of legal educators and employers that law graduates are unprepared for legal practice. Simply put, law students should have practical learning experiences while they are still in law school. Those experiences must be fully integrated into the curriculum with the institutional support and resources needed to make such a program succeed. Primary among our goals is integrating theory and practice for our students in a meaningful way. Key to achieving this goal is our commitment to experiential learning, most notably with our groundbreaking co-op program. By adapting the co-op model into the law school setting, we forge connections between legal educators, practitioners, and the public we aim to serve, thereby fostering a new civic professionalism. Drexel Law has received provisional accreditation from the Council of the Section of Legal Education and Admissions to the Bar of the American Bar Association, 321 North Clark Street, Chicago, IL 60610. Students at a provisionally accredited law school and individuals who graduate while the school is provisionally approved are entitled to the same recognition given to students and graduates of fully approved law schools. Graduates of Drexel Law are eligible to sit for the bar exam in any jurisdiction. More on accreditation can be found on the ABA website or by calling the association at 312.988.5000.
Contact information
Drexel Law School Admissions
Drexel Law School is considered a Somewhat Competitive law school, which accepts only 54% of its applicants. Comparatively, Drexel is Higher than the average cost for law school.
| | Applications | Offers | Matriculated |
| --- | --- | --- | --- |
| Class of 2026 | 1290 | 691 (53.57%) | 126 (9.8%) |
| | 25% | Median | 75% |
| GPA | 3.00 | 3.31 | 3.57 |
| LSAT | 153 | 155 | 158 |
Tuition And Financial Aid
| | In-State Resident | Non-Resident |
| --- | --- | --- |
| Full Time | $42,270 | $42,270 |
| Part Time | N/A | N/A |
Living Expenses
Living on-campus: $23,376
Living off-campus: $22,976
Living at home: $11,996
Important Dates
Early Decision 1: 11/01
Early Decision 2: N/A
Regular Decision: 01/15
Application Fee: N/A
Drexel Law School Admissions Predictor Tool
Drexel Law School COMPARISON TOOL
Drexel Law School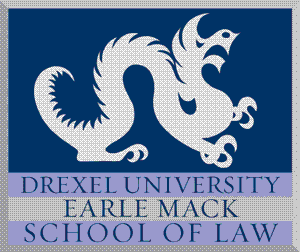 See how Drexel Law School compares to other schools.

Select another school to compare to Drexel Law School.
Drexel Law School Community
Drexel Law School is considered to have a Favorable student to faculty ratio. The average class size for 1L sections is approximately Above Average compared to other law schools. Student diversity at Drexel is Below Average.
Student body
Student Gender Chart will load here!
Student Race Chart will load here!
Faculty Statistics
Full Time: 27
Part Time: 48
Faculty
# Female Faculty: 40
# Minority Faculty: 16
Ratio
14.5 Students
1 Faculty
Housing Options
On Campus Housing: No
Graduate Housing: No
Law Specific Housing: No
Drexel Law School Curriculum
The size of 1L sections affects the quality and consistency of teaching in law schools. Generally with smaller 1L section sizes, students receive more individualized attention. Drexel Law School 1L section size is 13% smaller than law schools in Pennsylvania and 32% smaller than all PRIVATE law schools.
1L Section Size Comparison
Drexel Law School: 111
Pennsylvania Average: 125
PRIVATE School Average: 146
Positions Available in Advanced Courses
Simulation Courses: 384
Faculty Supervised Clinics: 33
Students Involved in Advanced Activities
Field Placements: 134
Law Journals: 51
Moot Court/Mock Trials: 0
Attrition Rates
First Year: 10.1%
Second Year: 1.4%
Third Year: 1.5%
Fourth Year: 0.0%
Drexel Law School Employment
Deciding to attend law school requires a large financial investment with the goal of securing employment upon graduation. The Drexel Law School class of 2021 had an employment rate of 86% with 2% pursuing an additional degree.
Employment Comparison
School Employment Chart will load here!
In 2021, 85.7%% of students reported their employment status 9-months after graduation.
Type of Employment
Law Firms: 43.0%
Business: 16.0%
Government: 18.0%
Public Interest: 6.0%
Academia: 1.0%
Pennsylvania: 68%
New Jersey: 14%
New York: 5%
Bar Passage Rates
Reporting: 85.7%
First Time Takers: 140
Average School: 85.8%
Average State: 80.9%
Pass Difference: 5.0%
Top Bar Jurisdiction
Pennsylvania: 80.9%
Passed: 103 of 120 (85.8%)
State Average: 80.9%
Difference: 5.0%